NEW

 【TBL-i6 Series】 AC Servo Motor Low inertia Type (Size □40 to 80mm)


Small-sized high torque servo motor series, with high acceleration and quick motion
Equipped with 23 bit battery-less absolute encoder
Small size (6% smaller than TBL-iⅡ series※) and high torque
※Compared with □80 mm 750 W motor
Low noise and low vibration
IP67

Voltage
[V]



Mounting flange
[mm]



Model




Rated Output
[W]



Torque
[N・m]
Current
[Arms]
Speed
[min-1]
Rotor inertia
[×10-4 kg・m2]
Mass
[kg]
Rated
Max
Rated
Max
Rated
Max
Without brake
With brake*1
Without brake
With brake
AC200
□40
TSM4152
50
0.159
0.56
0.6
2.0
3,000
7,000*2
0.016
0.025
0.3
0.5
TSM4154
100
0.318
1.11
0.8
2.6
3,000
7,000*2
0.029
0.038
0.4
0.6
TSM4156
150
0.477
1.66
1.1
3.7
3,000
7,000*2
0.044
0.054
0.6
0.8
□60
TSM4252
200
0.64
2.24
1.5
5.3
3,000
7,000*2
0.11
0.20
0.8
1.2
TSM4254
400
1.27
4.46
3.0
11.2
3,000
7,000*2
0.21
0.30
1.1
1.5
□80
TSM4354
750
2.39
8.36
4.2
16.1
3,000
7,000*2
0.74
0.99
1.9
2.8
*1 Including inertia of brake.
*2 Combination with our driver.
*3 The current in the table is calculated value with basic model. It is increased in case of a motor with oil seal.
+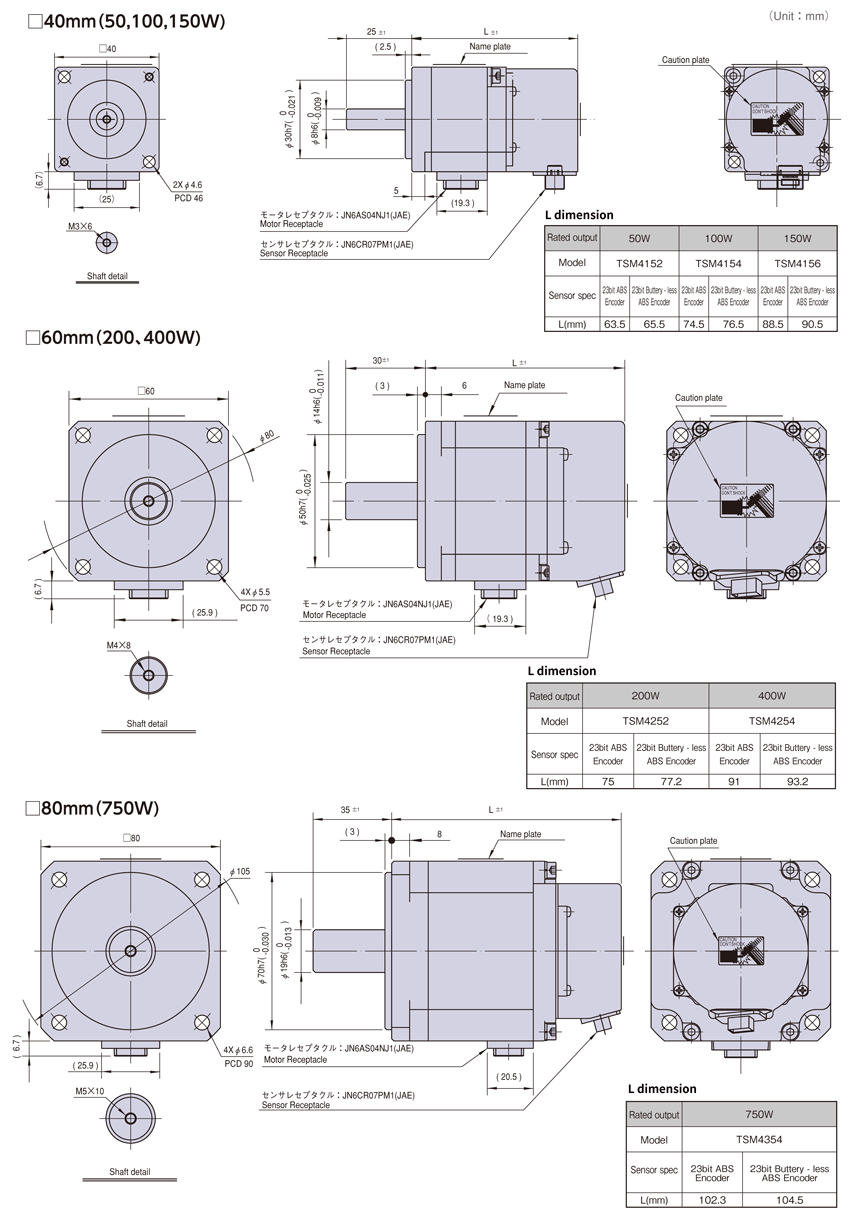 +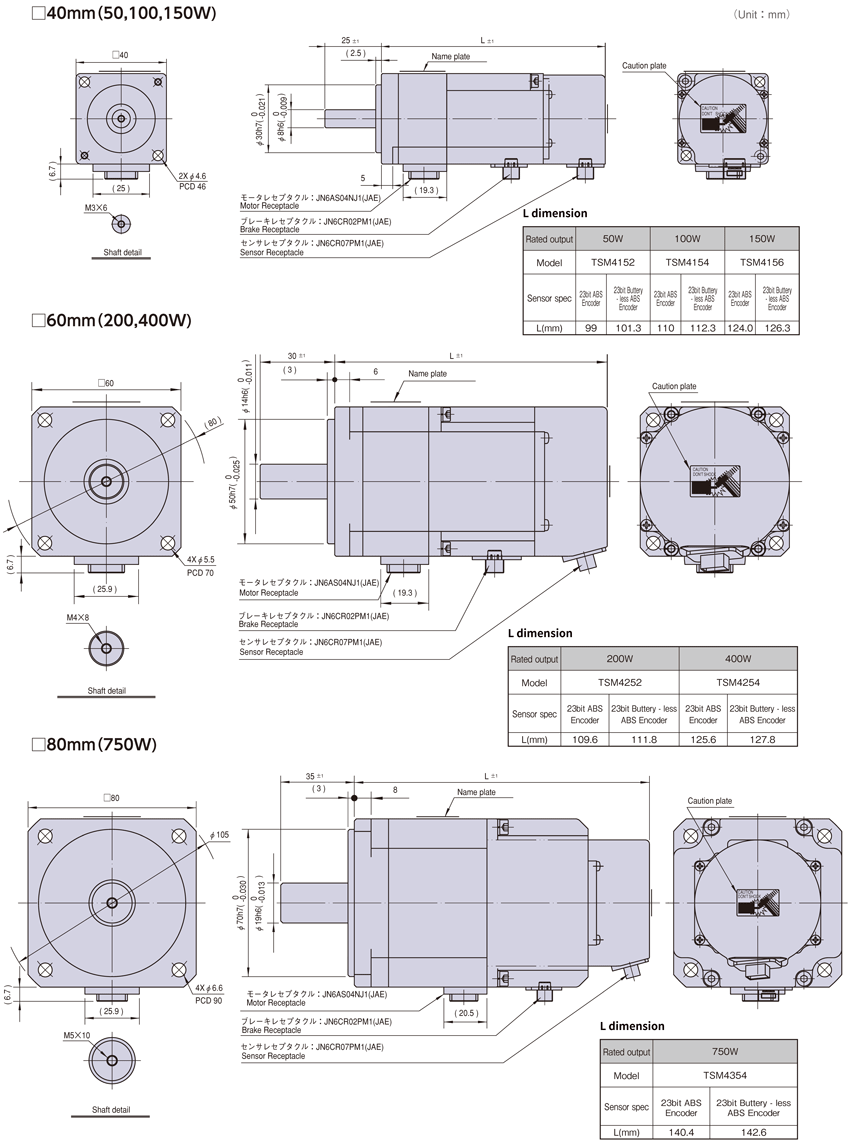 +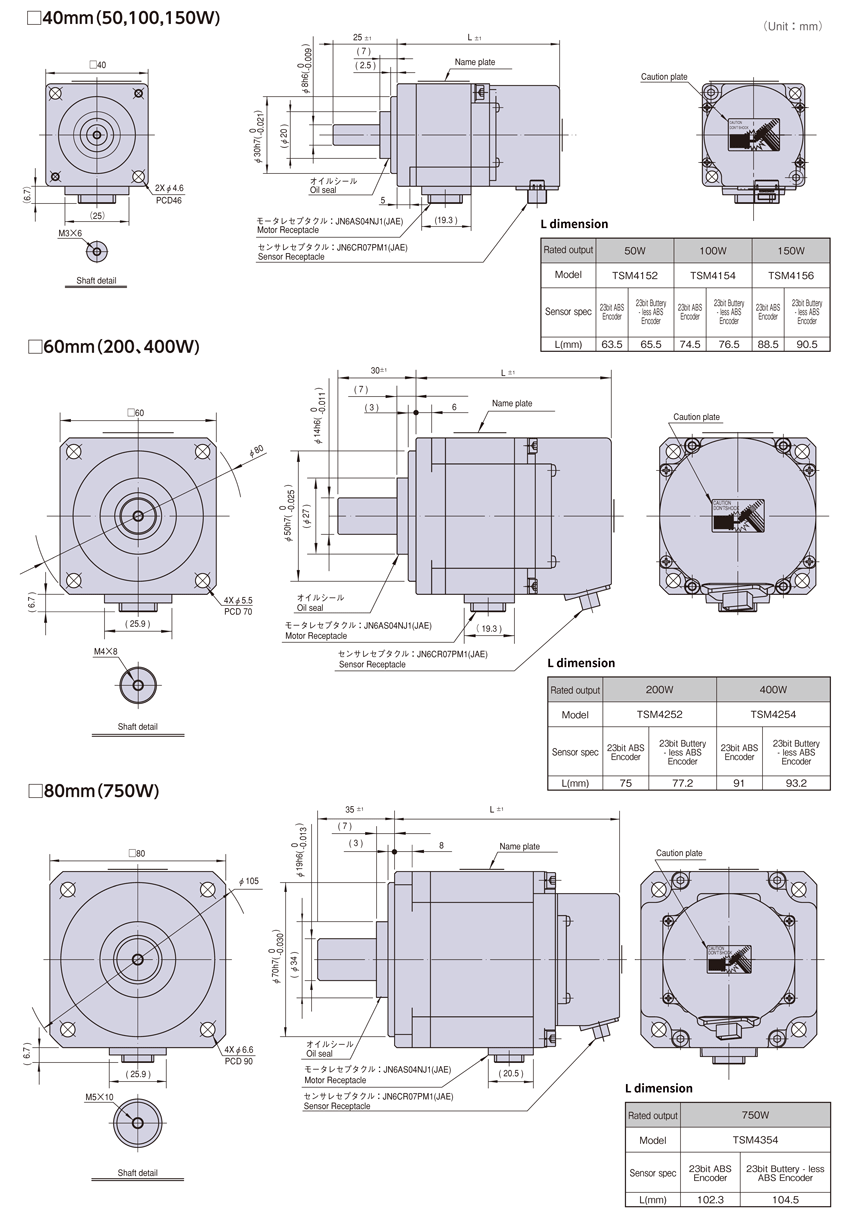 +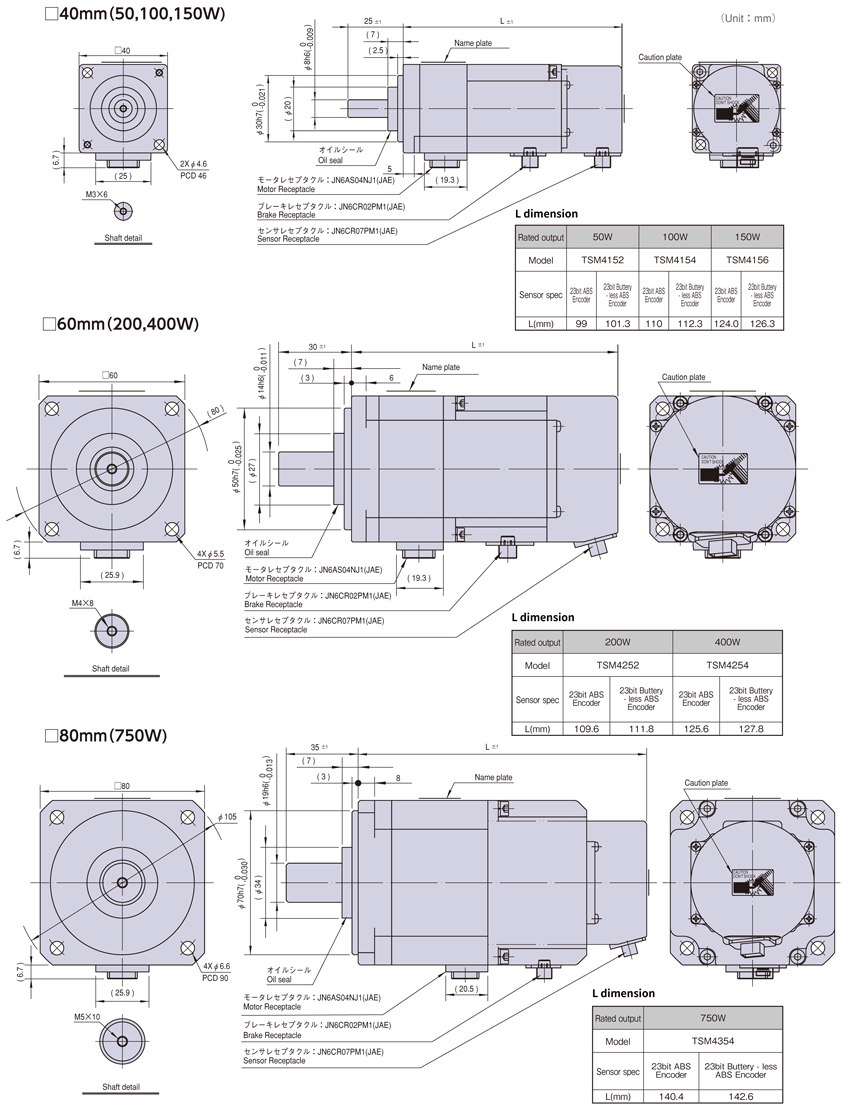 The following characteristics are based on the line to line voltoge(Rectified voltage) of AC200V to be applied to the motor, and may be limited by driving circuits. The characteristic is the case of TAD8811 series combination for our Driver.